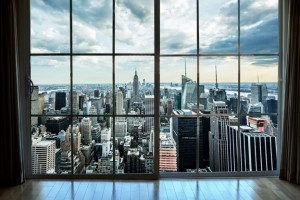 Retrofit Smart Technology to Satisfy Tenants
If you own an apartment building in Greenwich Village, New York, you know how hard it is to stand out from the crowd. Not only do you want to offer your tenants all of the amenities of living in the big city, but you want to provide them a space with personality, history and a real feeling of home. The phrase "integrated technology" often conjures up ideas of newly built homes in the suburbs, but the same components are available for urban dwellings with a more rustic appeal. We're specialists in retrofitting building automation for 21st-century convenience with a classic charm. Read on to learn more.
See Also: Help Your Hospitality Spaces Grow With a Building Automation System
Integrating a Network
The network is the backbone of your automation system. Components can only speak to one another if they are all connected to the same robust, reliable network. Ensuring that it's capable of handling the current strain put on it, as well as additional devices connected in the future, is essential.
With any network, you'll have two options: wired and wireless. Retrofit upgrades often require wireless network connections – say, in a basement with thick walls that are hard to run through with wires. However, a hardwired network is almost always recommended. Not only are they more reliable, but they require less maintenance because they remain undisturbed throughout the day.
Integrated Lighting
If you want to move units quickly, you'll need them to be "move-in ready." That means the essentials have to be in place: oven, refrigerator, HVAC system and lighting.
If you've been following our blog, you already know that integrated lighting and HVAC can save you and your tenants a ton of money on their energy bills. But there are further benefits to integrated lighting control: the reduction of wall clutter. One of the least appealing aspects of home design is fixtures that protrude from the wall and take up space. Recessed lights, hidden shades and control units installed flush with the wall give even old buildings a sense of modernity.
Smart lighting can also help with staging your spaces for sale. Craft an elegant, layered look with the lighting that draws the eye to the unit's most appealing features. Subtly highlight the most attractive aspects so your potential tenants can see themselves living there.
Are you ready to enhance your spaces with building automation? Contact us today.